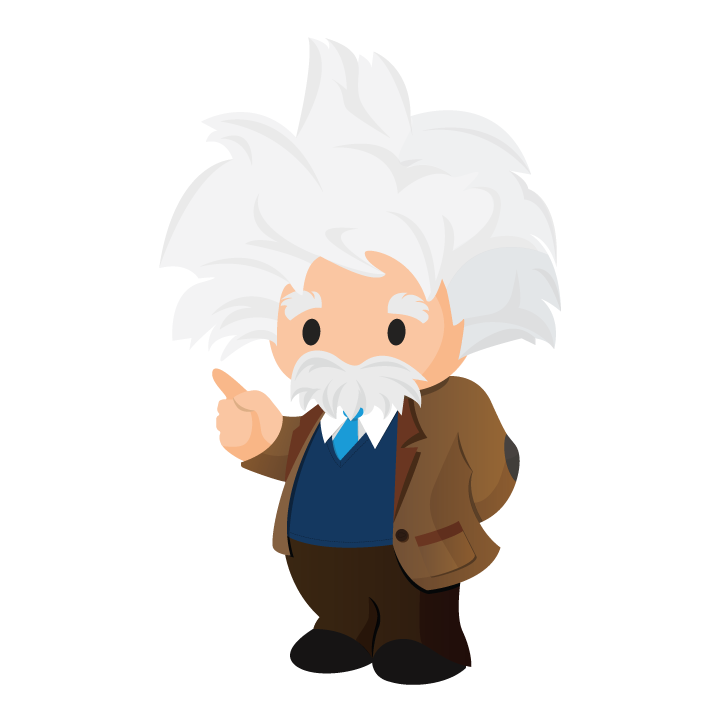 Get your data in!
It all starts with the data anyway, so you need to bring it in. How? Salesforce made it handy.
Once you login to your Einstein Analytics enabled org, click on the App Launcher and select Analytics Studio. Search for the 'Create' button and select 'Dataset'. Here you have two options 'CSV File' or 'Salesforce'. Here is a sample dataset. If you want to use the Salesforce native or custom objects in your org, then you need to select 'Salesforce'. At this step basically you are transforming the existing data (from .csv files or salesforce objects) into an Einstein Analytics dataset.

Data Source Selection
CSV File:
I will write about this later.
Salesforce:
If you choose Salesforce, you need to give a 'Dataset Name' and either create a new dataflow or choose an existing one. If this is your first trial, just name the dataset and select 'add to new dataflow' remind that you also need a name for the dataflow as well. I always use the same name for all, Dataset, Dataflow, Dashboard, Application, Lens but this is something you need to figure out yourself.
Now you see the list of existing Salesforce objects. What you need to do is select an object, select the fields of the object that you want to include in the dataset, then the same for the next object which is related and its fields. If you made sure that you included all the objects and fields then you are ready to move forward with dataset creation.
Before you create the dataset, you will see the dataflow manager. Here you'll see automatically generated nodes and the relations between these nodes. These nodes are actually shows the dataflow transformations. I will explain them in the next posts in detail but go train yourself a little in advance. Transformations for Analytics Dataflows.
Do you want to learn more about Einstein Analytics, first you need a Free Einstein Analytics enabled Developer org. You can get one from here.